JCCUL PEP Awards
We invites applications for JCCUL PEP Awards for students who will fit
the following Criteria:
The recipient must have a placement score of 340 or higher.
The recipient must be a Youth Saver for at least 6 months.
The recipient must be entering high school in the 2022-2023 academic year
DEADLINE FOR SUBMISSION OF APPLICATION IS: AUGUST 22, 2022
FOR FURTHER INFORMATION, PLEASE CONTACT:
Makeda Scott or Camille Cadogan at
GRACE CO-OP CREDIT UNION LIMITED
69 ½ Harbour Street, Kingston
Tel.: 932-3509/3496
or by email to makeda.scott@gkco.com or camille.cadogan@gkco.com
www.gracecreditunion.com
Application Form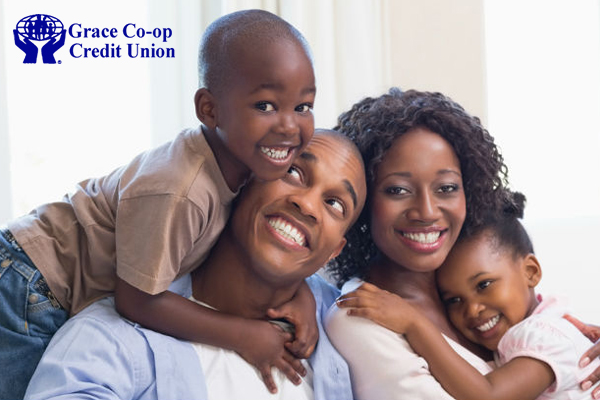 Customer Service
Our customer service agents are courteous and willing to assist you find the right product or service that you desire.
Savings
We have a wide range of savings options to suit your needs
Online Banking
View Balances
View Loan Documents
Withdrawal Request
Upload Loan Applications