Family Indemnity Plan
Grace Co-op. Credit Union Ltd. in conjunction with CUNA Caribbean Insurance Jamaica Ltd provides you with the FIP insurance coverage for up to six (6) members of your family at very low premiums.
Click to Read about the Critical Illness Rider
Click to Read the FIP Critical Illness Rider letter
What is the Family Indemnity Plan and who can it cover?
The Family Indemnity Plan (FIP) is an insurance product offered by the CUNA Caribbean Insurance Jamaica Ltd through your credit union, which is available only to credit union members and provides coverage for the funeral costs of up to six (6) members of your family including the policy owner.

Persons eligible for coverage under the FIP are:
Spouse
Parents or parents-in-law (if not older than 76 at date of enrollment)
Children (between the ages of 1 and 25 at the date of enrollment). Please note that children are not covered on your Plan after they attain the age of 26 but can join Grace Credit Union then and take out their own FIP. Additionally children, who are permanently disabled, if enrolled before age 26, are covered for life.
What are the available payment and benefit options?
Plan

Monthly premium

Benefit per individual

A

$422.40

$80,000.00

B

$633.60

$120,000.00

C

$792.00

$150,000.00

D

$1,320.00

$250,000.00

E

$2,112.00

$400,000.00

F

$3,432.00

$650,000.00




G

$5,280.00

$1,000,000.00
In addition, only one upgrade per 12 month period is available.
Are you a member of Grace Co-op. Credit Union?
If not, then call us immediately to make arrangements to join. You will need to complete a membership enrollment card, make a minimum deposit of $1,600.00 to start the account and complete a payroll deduction form for future deductions. You can sign up to become a member of the Credit Union and to start the FIP at the same time.
If you are already a member and do not yet have the FIP, then call us or speak to the Credit Union contact person at your location now so we can assist you in making arrangements for immediate enrollment in the plan that suits you best at this time. Please note that you can start with a lower priced plan and upgrade eventually to a plan with a higher individual benefit.

If you are a member and you already have the FIP, then, please review your existing plan and decide whether you want to grasp this opportunity to upgrade your coverage.

Death is a mundane topic and many would prefer not to think about it, but being prepared will help to reduce the stress when it occurs.
For more information on the FIP and any of our other products please do not hesitate to contact our Customer Service Representative, Chantal Hall, at 932-3507 or email chantal.hall@gkco.comor gracecreditunion@gkco.com.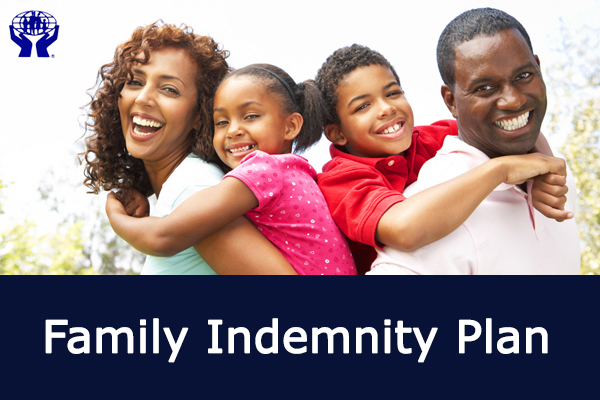 Customer Service
Our customer service agents are courteous and willing to assist you find the right product or service that you desire.
Savings
We have a wide range of savings options to suit your needs
Online Banking
View Balances
View Loan Documents
Withdrawal Request
Upload Loan Applications